Order Halal Catering Singapore with foodpanda!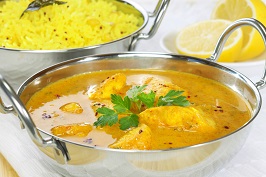 What is Halal?
For those not familiar with halal food, the term halal comes from Arabic, and it can be roughly translated as "permitted" or "lawful". Halal catering strictly complies with Islamic dietary guidelines. And what are those guidelines? According to the Qu'ran, Muslim followers cannot consume the following: pork and its derivatives, animals dead prior to slaughtering, animals not properly slaughtered, blood and and its derivatives, alcohol, carnivorous animals, birds of prey, and animals without external ears.
There is no doubt that the city of the Lion is an open multicultural city, and so it is its gastronomy. That is why foodpanda offer a wide range of safe, certified dishes. Be surprised and learn in how many directions your meal can go!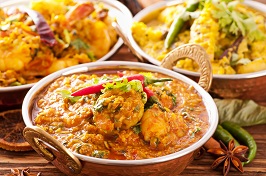 Explore Halal cuisines online
At foodpanda we struggle to include all tastes and preferences, since your satisfaction is our drive. Subsequently, we pride ourselves on working only with the best halal restaurants in Singapore to offer a wide and complete range of halal meals. If you observe these dietary guidelines, you will be happily surprised to discover what we at foodpanda have prepared for you. If you are craving pizza, Sarpino's or Canadian Pizza offer halal. For sushi-lovers, Hei Sushi is a fast and delicious option. Going for fast food? Check out Popeyes Nuggets' and Signature Sides.
It has been said that general demand for halal cuisines will continue to increase. On foodpanda Singapore, enjoy the best selection of halal certified restaurants using express delivery. Beginning this year, each one of your dishes will arrive at your doorstep in under 30 minutes. Got questions? Chat with the foodpanda customer service before, during and after your order has been submitted.
Discover the best restaurants in your neighborhood